I don't do anything halfway. So when I like something, I get
obsessed
with it. (Just let it happen, we'll all feel better.) Every once in a while I get obsessed with something on
etsy
(in addition to just being obsessed with etsy) and try to convince myself that I don't actually
need
it, I just
want
it.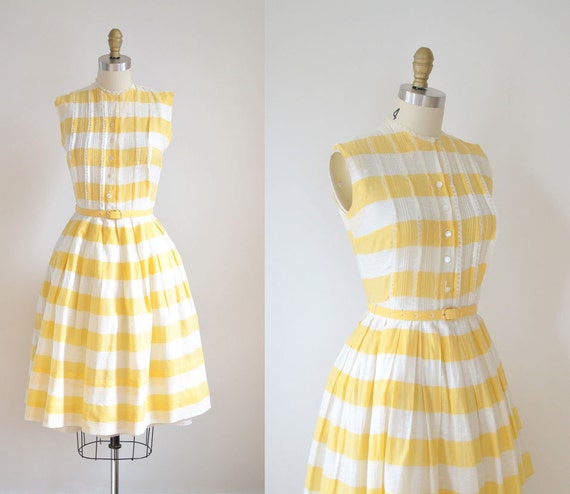 Things I Love About This:
Stripes (Stripes on everything forever, please)
Yellow
Modest
Vintage (50s!)
My size (!)
Things I Don't Love About This:
Nothing. Maybe the price. Ideally, it would be free.
So here's the deal with Etsy Obsessions: if in one month (May 6th), it is still available and I still want it, AND I give away another item of clothing, I will purchase it.